In June 2013 Male Survivors Trust celebrated TWENTY TWO years of offering our unique services, workshops, speeches and weekend retreats to male survivors here in the UK and around the world. Sadly, a decison had to be taken to close down in real life, but we still exist online and we we will be back.
Set out below are some of many retreats, training sessions, conferences, workshops and assorted stuff that I have carried out around the UK and World.
---
12th ~ 14th AUGUST 2013
Our sixth Annual Weekend Retreat was held on Friday 12th August, through to Sunday 14th August, and once again strong and courageous men came forward, stood up, spoke out and broke the wrongly inherited silence that had been imposed upon them.
An amazing weekend, and we're doing it all again on 25th-27th July 2014
Friday 5th - Sunday 7th July 2012
Our fifth Weekend Retreat was held on Friday 5th July, through to Sunday 7th July, and broke the wrongly inherited silence that had been imposed upon them.
26th JULY 2011
A long drawn out court case led the conviction of Gilleon Prentice, a church youth leader, who abused countless teenagers and children, who were supposed to be in his care! Prentice was involved with a youth group at Chelsea Baptist Church in Easton, Bristol. He would invite teenagers to his home for parties and sexually assault them. This is the 'man' behind the abuse!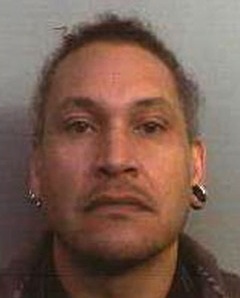 If you wish, you can read more HERE
2nd til 5th MAY 2011
I travelled to Helsinki, Finland, to share my knoweldge with others who are looking for support in that country. It was a great trip, and met someone who was lost, and alone, but not any longer.
5th FEBRUARY 2011
A One day training session on male survivor awareness, for SURVIVE in York, where I met some amazing people, volunteers and trustees alike, who are commited to helping male survivors get over their past. It was a real pleasure to work alongside them for the day and attend their Trustee meeting. Many thanks to Mandy and Jason.
FEBRUARY 2011
I have been asked to take on the role of International Chair of THE GUYS PROJECT
Gabe Wright, a brave survivor of adult male rape, is a good friend and ally of mine, and I am more than happy to help him out in any way possible.
DECEMBER 2010
We left our old premises, which was dark, damp and very cold, and moved a few doors down the hill, to a warmer, brighter office space and meeting room, that everyone says is much better. Now all we need is enough money to pay the rent and bills! (Sadly, the office is now closed!)
29th NOVEMBER 2010
Re-connected with the guys from OPERATION EMOTION down in Plymouth and went to see them again, for a meeting about group sessions and then joined them for their group session that evening, before spending a few more hours chatting with Richie.
OCTOBER 2010
Five visitors from Denmark's SUPPORT CENTRE AGAINST INCEST came to Swindon, to spend and afternoon with me, discussing male survivor issues and seeing how we run our group therapy sessions. It was really good to meet the new people and re-connect with others who I have worked with before.
17th til 22nd MARCH 2010
I attended the Male Survivor Conference in Manhatten, New York City, again, to present my Guilt Workshop and we had more than 40 people attended the workshop, whihc shows how much it is needed. We had a great trip to the city too, and hope to return again in 2012.
---
2nd to 4th OCTOBER 2009

I was invited to run a workshop at the LIFE BEYOND conference in Dallas, USA, and was their guest. I hope to return there and do another workshop for them, as they are excellent hosts.
MARCH 27th MARCH 2009
I presented several workshops during the OXFORD LGBT Domestic & Sexual Abuse Conference, which was well attended and also brought referrals to the group. My thanks to Liz Jones and her team of workers in the DV field.
29/30th JANUARY 2009
I appeared at the ADAM CONFERENCE in Oslo, Norway, as part of the International panel of speakers, and workshop presenters.
Oslo is a beautiful city and although extememley cold at the time, it was an honour to be share their ground breaking work for male survivors in Scandinavia.
---
23 and 24th MARCH 2007
Having gone to New Zealand to attend the MSSAT 10th Anniversay conference, I was more than happy to do so.
An incredible country and incredible people, and I hope to return one day.
Australia was the next stop and I will return there one day too, especially Perth, Western Australia
---